I'm Account Supervisor Jayme Kostelnik.
I'm a gardener. And according to my Brokaw company bio, I like to cultivate plants and client relationships.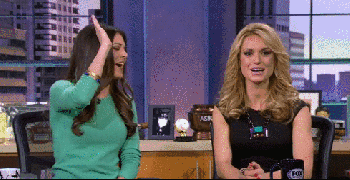 (Zing!).
It got me thinking about how great brands grow (whoa, I'm on a roll) their fan bases. In his book, Start with Why, Simon Sinek makes a compelling argument that's worth remembering: "People don't buy what you do. They buy why you do it." Check out him talking about this on the TED stage (specifically 3:15-4:27).
And we all know the history of TOMS Shoes:
Then there's Chipotle, who does an excellent job of conveying their mission to serve food with integrity. Most recently, they launched Friend or Faux, a game that illustrates the "high volume of faux ingredients in common processed foods," thus highlighting the simplicity of their own recipes.
Need motivation to taste the difference? How about a BOGO coupon just for playing along? Nice work, Chipotle, for this brand-building, customer acquisition campaign—and for your honesty in both ingredients and advertising.
Need help cultivating your brand? Give me a buzz. If I'm away watering our office plants, ask for Aaron, our other in-house gardening expert.